Jack Elgos - Debut novel - The Killer





Jack's BIO
Jack Elgos was born in the industrial north of England.
He left school with no education to speak of and his handwriting is illegible to this day.
He first joined the family firm but quickly became self-employed due to his independent spirit and a dislike of playing it safe.

After the failure of his marriage he grew disillusioned with life in the UK and started to think about emigrating.
A chance meeting with a woman of a similar mindset solidified the decision.
Twenty years later they remain stubbornly unmarried and childless and have travelled the world, taking a chance at whatever came their way.
From the strictly legal, through the definitely dodgy to the downright life threatening, they have enjoyed success and failure in equal measure.

Thinking he might be pushing his luck, Jack turned to the computer keyboard as a way to make his writing legible and to earn a little safe money.
He has built many websites and writes blogs under a variety of pseudonyms.
Now in his fifties his experiences have inspired him to turn his hand to novels.
Though his work is fiction, there will always be a little bit of truth in there.
How much truth, he will not say.




The Killer is an action adventure novel that will keep you on the edge of your seat. A fast moving, hi-octane thriller you won't be able to put down - guaranteed.

THE KILLER

Super tough Darren McCann gets recruited by the IRA after the brutal murder of his mother.
It's not long before he's known as The Butcher of Belfast - But all is not as it seems.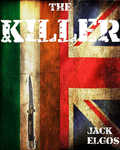 Jack's debut novel - The Killer is out now
Available in both Paperback and Ebook format
Published by YellowBay Books
Try it for free. To download the first 6 chapters click below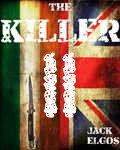 The story continues - Coming very soon - The Killer II